Councillor
Clive Barnes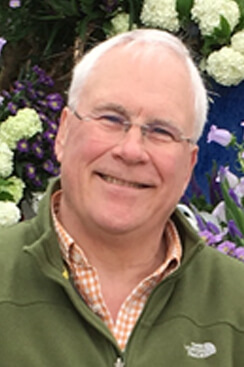 Clive Barnes is retired and lives in Orchard Close, Easingwold with his wife Sarah. They have two married children and currently two grandchildren. Clive has a PhD in diseased plant biochemistry from Hull University.
He is a Fellow of both the Royal Society of Chemistry and the Institute of Food Science & Technology; and a Member of the Royal Biological Society. He completed an international career in the food industry in 2013, during which he was, amongst other activities: Products Director of Rowntrees in York; Manufacturing and R&D Vice-President of Nestle's global confectionery business based in Switzerland; Vice-Chairman of the World Cocoa Foundation in Washington DC; and Head of Global Innovation, Licensing & Communications for Nestle's R&D activities.
He has been an Easingwold Town Councillor since 2015 and is currently the Council Vice-Chairman and Chairman of the Social & Events Committee.