The winners of Easingwold in Bloom 2019
Judges Report – Easingwold in Bloom
This year I was given the task of judging gardens for the annual Easingwold in Bloom contest. Having walked round the entirety of Easingwold, including all the new estates looking at gardens, my results are summarised below:
The unusual weather being either very hot or cold and a wet and windy Summer has affected the growth of many blooms with many of them being stunted or just developing as the season draws to a close. This has resulted in many gardens not being at their peak this year.
Best Garden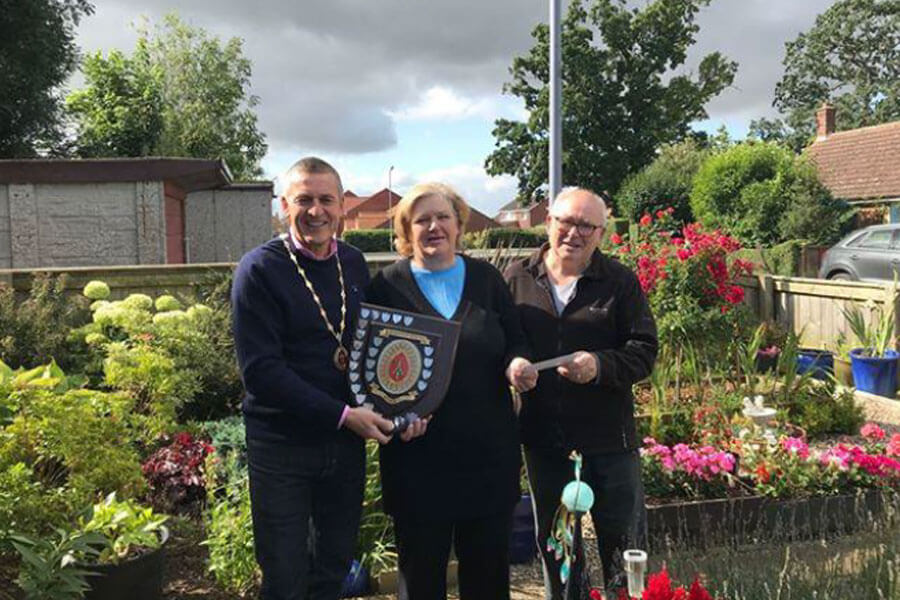 Commended

Commended

Commended

Highly Commended

Winner
This year's best garden goes to 2 Leasmires Avenue with a very colourful garden incorporating many types of plants.
Highly commended goes to Hillcrest, Back lane.
Commended goes to 21 Leasmires Avenue and 26 Galtres Drive for a clever use of tubs and planters. Also to 16 Hunters Close for an attractive border display.
Best Commercial Premises
Winner

Highly Commended

Commended

Winner
Winner – Tourist info
Highly commended – Winchmore studio
Commended – The George
Best Hanging Baskets
Winner

Highly Commended

Commended

Winner
Winner – The Brambles (top of Long Street)
Highly commended – Tea Hee
Commended – Morning Coffee/Afternoon Tea
It was a close one, and the competition was fierce, but after much thought, the winners have finally been chosen!
I hope that the weather will be more favourable for next year's Easingwold in Bloom and that this year's awards will inspire even more people to take part next year.